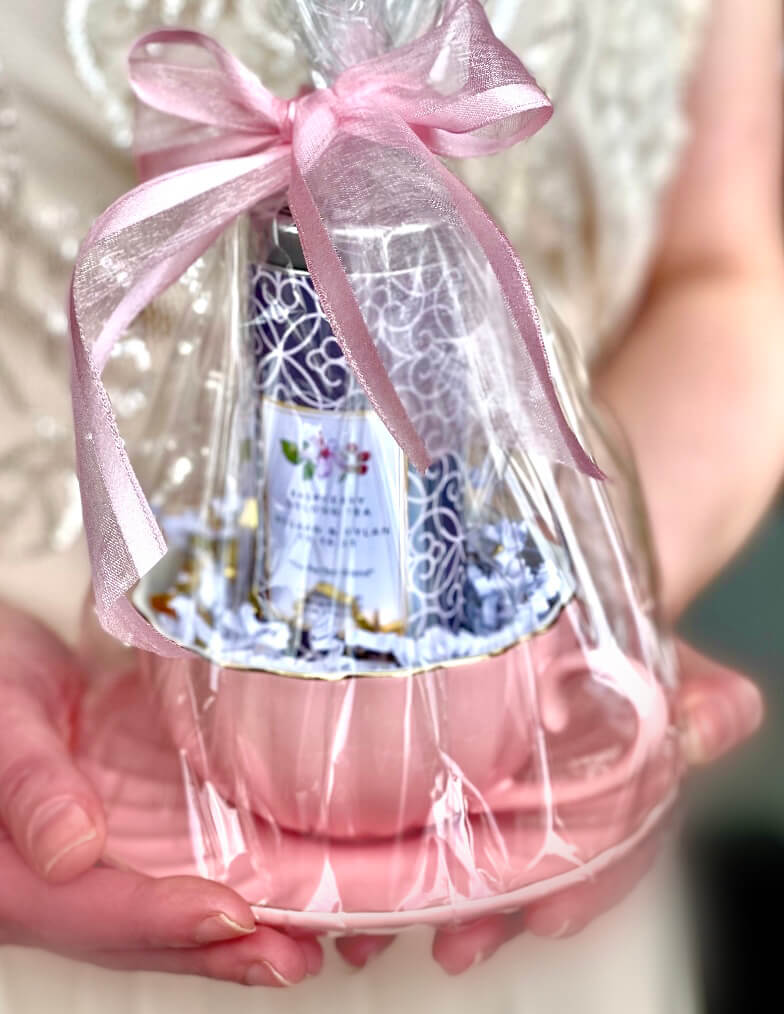 Did you know, according to theknot.com, 36% of couples get married during "pumpkin spice" season?
Everyone loves a good wedding! I know we do! Did you know, that besides providing wonderfully tasting, all natural and organic teas, that we also can custom make labels for your special event? It's not inclusive to weddings either. We have made labels for baby showers, house warming parties, birthdays, anniversaries, retirement parties, the list goes on! It's a wonderful way to commemorate that special event in your life. Contact us today for details.
Always wanted to learn how to create a gift basket?
Building the Perfect Gift Basket
Here are some tips and tricks for building the perfect gift basket for any occasion!
Plan ahead, if possible:  If you know your theme for the basket, shop early and keep your eyes open for items on sale.
Think outside the basket:  There are many kinds of containers you can use for your gift basket; you don't need to stick with a traditional basket.  Think fun bowls, glass vases or any cute boxes/containers you can find that would work for your theme.
Build up your base:  When you are creating a gift basket, the items look best when elevated in the container as opposed to sitting low in the basket.
Select a variety of gift items in size and texture.  Create interest in your gift basket by using an assortment of colors, textures, and sizes.
Put your tall items in the back.  Give all of your items a chance to be seen by working the smaller items in the front and the taller items in the back.
Keep your items secured.  Glue dots, skewers, even straws can help you keep flimsy items in their place.
Put something inside the glass jars, mugs or beverage containers.  We suggest adding a little basket filler or other item to the inside of glass in your gift to give it depth.
If you're going to wrap. Not all gift baskets need to be wrapped.  If you are trying to dress it up, wrap your basket in cellophane and attach a pretty bow.